Heaven ellejane celebrity organic face wipes..... THESE ARE A MUST HAVE FOR SPRING: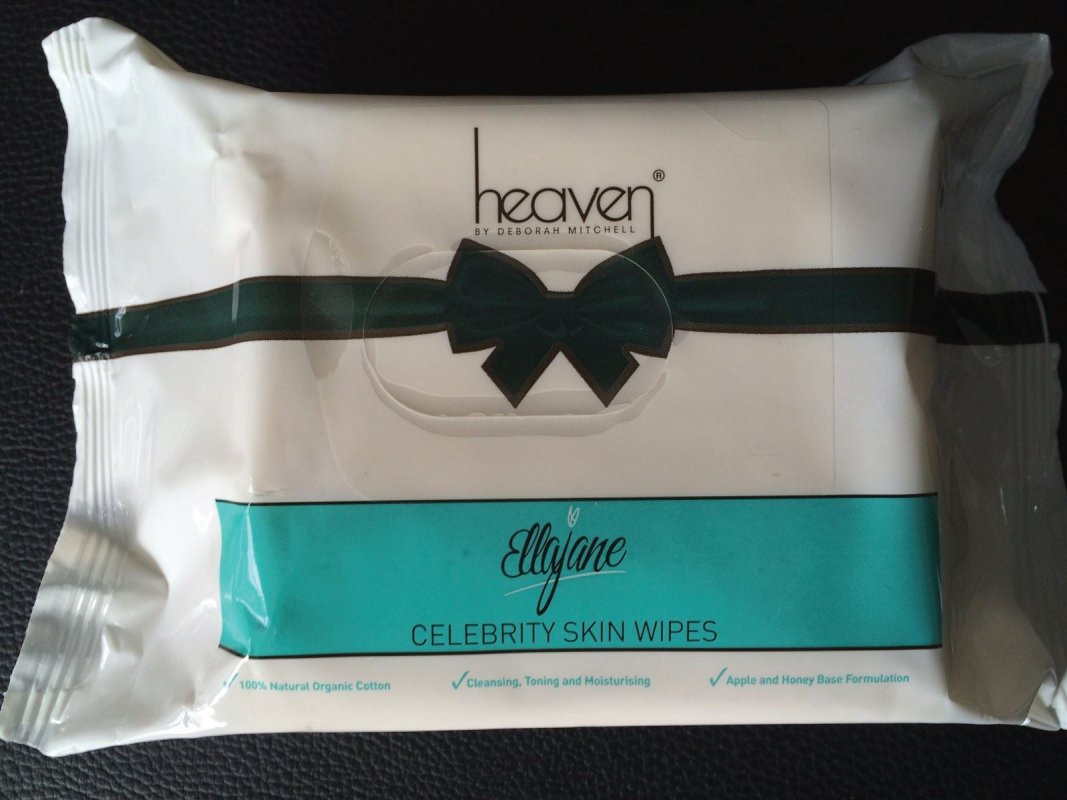 Now we have never really agreed with facial wipes because we feel they don't deep clean, and they tend to leave your skin feeling dried out, BUT..... BREAKTHROUGH.....
Heaven have designed, the first ever wipes to use alone or with your skin care routine. This is so convenient especially when you have booked a short break away and cannot pack all your bottles of cleanser and toner, plus also for those late nights out when you are feeling too tired to do you whole routine. Heaven ellejane celebrity organic face wipes is all you need.

These large organic  cloth cotton wipes contain apple pectin and are textured to exfoliate deep clean and even remove mascara.

Containing Apple Pectin which works to dissolve and exfoliate skin cells, these facial wipes soften your skin as well as giving it a deep cleanse.

The Honey ingredients work to heal the skin whilst the extracts of peppermint help balance oily areas.

Suitable for all types of skin, the extra ingredient of peppermint oil is great for keeping blemishes at bay.

For extra cleansing the wipes can be used with any of the Heaven cleansing creams making them the first ever facial wipes to use with your daily skincare routine.
Get yours now.... available at Lexie's.
Phone: 020 8505 8500
Address: 67b Queens Road, Buckhurst Hill, Essex, IG9 5BW
Lexie's x
#Heaven 
#Skincare  
#Beauty
#Treatments 
#Wipe 
#Skin Wipe
#Lexie's
#Essex
/