We carry a wide range of products to suit a variety of budgets and tastes. Our most popular products are shown below. Please call or stop by for more information on products, current promotions and customer options.
Heaven by Deborah Mitchell
"Because we all deserve a little heaven in our life"
Discover the miracle product that's creating such a BUZZ.....
"Bee Venom Mask" dubbed natures Botox. This unique anti aging product continues to win the hearts of thousands of thankful women around the world.
Facial treatments and products avaliable at Lexie's.

Crystal Clear
The future of skin is "Crystal Clear"
Welcome to the world of crystal clear solutions to all you skincare needs. From our small research and manufacturing beginnings in 1995, Crystal Clear is now firmly established as one of the leading brands in the global beauty industry. Crystal Clears' success is due to many areas of commitment, research and development, new product development, passion for skin rejuvenation, exceptional skin care products coupled with training and last but no means least, all the glowing endorsements we receive from a growing following of celebrity fans, including Madonna, Kate Moss, Jude Law, Gwyneth Paltrow, Dido - to name a few. Plus all the complimentary media coverge we enjoy which reinforces our position as the preferred 'Beauty Treatment to the Stars!' The truth is that the real 'Stars' in the Crystal Clear story are our dedication support teams and valued therapists around the world. Each therapist is encouraged to take the time to explore and discover the 'Crystal Clear Secrets' behind so many celebrities' youthful looks. Facial treatments and products available, including microdermabrasion and oxygen treatments.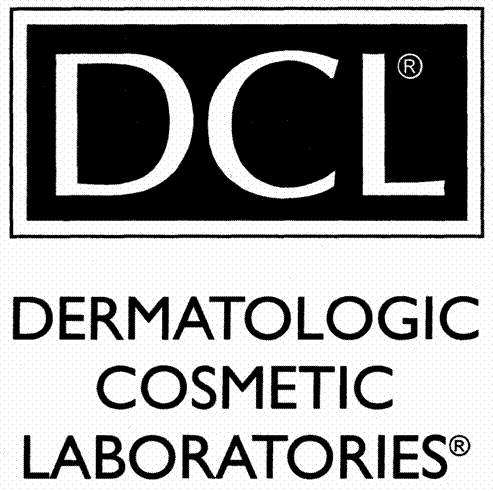 DCL - Dermatologic Cosmetic Laboratories
This is an American company, producing the highest quality professional skincare products.
The range of cosmeceutical products are manufactured for Physicians avaliable to Doctors, Nurses and SkinCare Professionals. For over two decades DCL scientists and chemists have worked closely with dematologists to develop effective formulations using only the highest pharmaceuticals grade ingredients. DCL was one of the original pioneers in the cosmetic use of Alpha Hydroxy Acids. The wide range of products include s an extensive selection of AHA formulations including creams/lotions/gels containing increasing concentrations of Glycolic Acid. DCL provides professional skincare to over 1,000 Physicians within the United States. Leading the way in skincare technology with clinical studies. DCL commitment to quality sets it apart and beyond industry standards. Products avaliable at Lexie's.

CACI Ultimate - "Ultimate" the state of art new microlift technology.
The result of over 20 years research, the award winning CACI Facial Toning Treatment has been voted 'the most effective anti -aging treatment available.' The CACI Ultimate is the only treatment system to combine CACI Non Surgical Facial Toning and Crystal Free Orbital Microdermabrasion and LED Light Therapy. The systems multifunctional capabilities enable the operator to offer the most comprehensive range of non-surgical treatment options available.
Facial Toning & Lifting

Lines & Wrinkles

Eye Bags

Skin Hydration

Skin Peeling

Acne & Blemishes

Neck Treatments

Cellulite (with ECM)

Stretch Marks

Hand Treatments
"The CACI Difference"
All CACI systems deliver micro current energy using ultra low frequencies and the power of a unique digitally stimulated tidal wave. This special digital waveform optimises results and comfort by gradually increasing in intensity to overcome skin resistance (Ohm's Law). It then rises to a peak in order to deliver the full power of the micro current energy deep into the muscle. Facial treatments and products available at Lexie's.
Revitalash and Revitabrow
Lexie's take pride in being the only 'AUTHORISED' stockist of REVITALASH and REVITABROW locally.
What is Revitalash about?
If your lashes are in need of a bit of a boost, look no further than the latest evolution in lash enhancing products, Revitalash. Now, for the first time, women can actually enhance their own eyelashes and achieve longer, thicker, fuller, and darker looking lashes even without makeup.
What does Revitalash do?
Revitalash is a unique eyelash conditioner that will help you achieve the beautiful look of Longer, Thicker and Fuller eyelashes. Like liquid eyeliner, Revitalash is simply applied once a day. Within three to ten weeks, you own natural eyelashes will look longer, thicker, fuller and BEAUTIFUL!
Why do you need Revitalash?
Advantages include:
It's safe for those suffering from glaucoma.

It's safe for those that wear contact lenses.

It lasts for 3 -5 months.

It's cheaper than false eyelashes and it's better for your own eyelashes.

It contains a derivative of an ingredients commonly found in glaucoma medicine which conditions the area where the lashes come through and stimulates the follicles to promote longer, fuller and thicker lashes.

People who have lost lashes and brows due to cancer, thyroid disease or menopause can all benefit from using Revitalash.
You can now use the same technology as Revitalash (with some additional ingredients) to improve the quality of your eyebrows - Revitabrow.
Facts about Revitalash:
It is now one of the best selling products on the market.

It is the ONLY product on the market which is developed by an ophthalmologist (an eye doctor) - his name is Dr Michael Brinkenhoff and the product was originally developed for his wife Gayle who's a 6 x cancer survivor and who's been through chemotherapy 8 times!

No matter how brittle, short, fragile, thin, or sparse your eye lashes are, Revitalash can help you achieve long, beautiful, healthy looking eyelashes.

Revitalash is suitable for anyone who has thin, sparse, eyelashes.

Gayle and Michael are committed to donating a portion of the proceeds of Revitalash sales to benefit non-profit breast cancer research and education initiatives.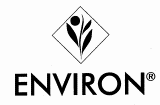 Environ
Many advertisements for skin care brands today make unsubstantiated claims of eternal youth, promoting fad ingredients that are made out to be miracle cures. Consumers are no longer fooled by glamorous photos of air-brushed celebrity beauties, but are looking for products that offer real results and a glowing, healthy radiance.
Environ's vision has always been to make the best skin care in the world, through a philosophy of well researched, scientific skin care. Our products are effective, proven, cost-effective and inspired through teamwork.
As a brand we value and perform extensive research and development to offer our consumers exceptional skin care products. We strive on integrity and keeping the meaningful promises we make to our consumers by offering the most effective skin care range that science permits.
Facial treatments and products avaliable at Lexie's.
B-Line is an independent British beauty brand, an aromatherapy-based range with the natural qualities of plants and flowers at its heart. The company was founded in 1989 by Annette Foley-Craigen, initially for professional use and now with a comprehensive retail range.
Products avaliable at Lexie's.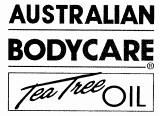 Australian Body Care - Tea Tree Oil
Australian Body Care Tea Tree Oil is one of the most exciting essential oils in the world. It is only extracted from the tree called Melaleuca alternifolia, which is indigenous to Australia and only grows in a relatively small area on the Northern Rivers region of N.S.W., Australia.
Tea Tree (Melaleuca alternifolia) For several hundred years theAborigines have used the antiseptic properties of Tea Tree Oil. Tea Tree Oil was named by Captain James Cook when he first visited Australia in the 18th century. In 1925 A.R. Penfold proved that 100% pure Melaleuca alternifolia oil (Tea Tree Oil) was 11 to 13 times stronger than the traditionally used antiseptic of the time called carbolic acid (phenol).
In the contrary to phenol, Tea Tree Oil didn't burn the skin. It therefore quickly became the preferred household antiseptic in Australia. When Australia was forced into World War II, all supplies of Tea Tree Oil went to the Australian Army for use in the soldiers first aid kits.
From bush cutting the natural plant by hand early this century, the production of Tea Tree Oil has been developed into cultivated and mechanised harvesting in big commercial plantations.
This growth in supply has encouraged more and more companies to enter into further development of products using the properties of this amazing and useful essential oil.
Australian Bodycare is one of the companies in the Tea Tree industry leading this research into the 21st century.
Over 98% of people find Tea Tree Oil to be non Irritating and has been used in various treatments over the years and in a clinically conducted study it was proven that when applied to wounds, the rate of wound closure was not affected by undiluted Tea Tree Oil.It has also been found in a lab trial that Tea Tree Oil applied to skin cells constantly over a 24 hour period surprisingly did not exhibit a cytotoxic activity which was proportional to the concentration and time of exposure up to the 24 hours i.e., higher concentrations and longer time of exposure caused increased cell death in all other compounds investigated, except for Tea Tree Oil. Australian Bodycare Tea Tree Oil is able to reduce irritation and inflammation. An In Vitro study has suggested that Tea Tree Oil is able to block neutrophil priming and, thereby, is able to suppress inflammation. If applied direct to open wounds, insect bites, inflammation etc. the irritation is immediately reduced.The pain relieving effect is proportional to the concentration of Tea Tree Oil used in the product. The fact that Tea Tree Oil does not sting or burn when used, but in fact relieves the pain makes this one of the most useful antiseptics for kids. The pain relieving efficacy does also make Australian Bodycare Tea Tree Oil very useful in the treatment of gingivitis and blisters.
Products available at Lexie's.
Proto-col Pure Collagen Skin Supplement Tablets
Collagen is a natural protein that is made up of amino acids the natural building blocks of our skin. Collagen is found throughout the body in skin, muscle, tendon and bone, and makes up 75% of the total protein of the body.
Your natural supply of collagen starts to decrease from around 25 years of age at a rate of about 1.5% per year, reaching approximately a 30% loss by the age of 45.
This causes the formation of fine lines and wrinkles of the skin, particularly noticeable around the eyes and the mouth. This is because the skin becomes less elastic with age.
Available at Lexie's.
Nail Care Products at Lexie's


Phone: 020 8505 8500
Address: 67b Queens Road, Buckhurst Hill, Essex, IG9 5BW
/